What should a good LinkedIn profile contain?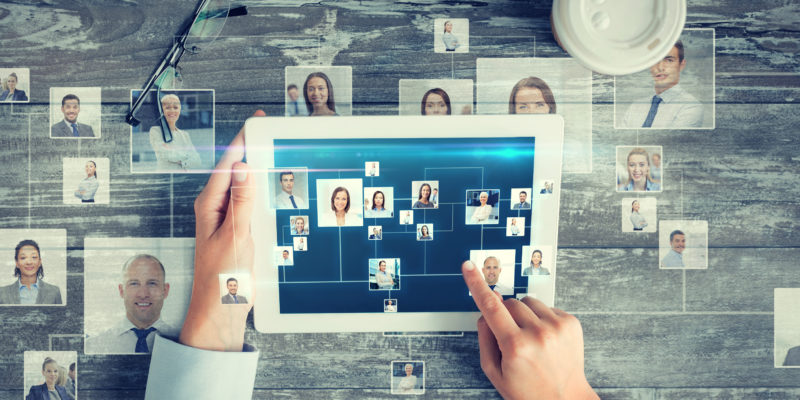 Have you ever searched google? Surely you have found a large number of links that you did not control, in fact you probably even did not know its existence. Today, in the highly digitized world in which we live, maintaining a personal brand strategy is fundamental to our professional life. It is important to know what is said about us, think of a strategy to position ourselves and achieve a network that meets our objectives.
LinkedIn, the worldwide professional network par excellence (+ 600 million users), is our showcase abroad. It helps us to position ourselves, to network, to sell, to improve professionally, to learn from experts … Take time to improve your Personal Brand on LinkedIn! We are all unique, your professional profile is your 21st century business card.
To maximize the results of our positioning strategy we must create a complete and updated LinkedIn profile. In future blog posts we will explain in detail each of the sections, but now we are going to advance the main points to be able to create that desired star profile:
PREMIUM ADVICE: Having a keyword strategy is essential in a personal brand strategy. We will have to define on the one hand keywords that the market is looking for and for which we expect them to find us and on the other hand keywords for which we want to identify our personal brand.
Include a profile picture with a smile, with a direct look, and aspect according to your activity, so that those who interact with you recognize you.
The cover photo must provide information about yourself, either from your sector, or some feature that characterizes you.
The owner must contain the keywords that define your professional capacity, services you offer and the professional area in which you are operating.
The extract is the most read section of the profile. Power the first 3 lines, are those seen with the new interface. Add multimedia files, they are essential to get a stellar profile. People who are going to consult your profile tend more and more to make a quick reading and consult the images, videos, infographics, etc.
When you expose your experience describe the functions of the position and highlight the milestones, successes and achievements. Remember to add multimedia files.
Remember to add all your education highlighting those activities that helped you train until you get the professional profile you have today.
You can include up to 50 skills. They are key for recruiters when it comes to segmenting candidates.
Ask for recommendations and propose texts to facilitate the process … and be generous in recommending who deserves it,
Achievements: Surely you have been part of successful projects and it is good to tell. Add Awards, Publications, Courses .. Do you have any certification? Count it!
Your interests should reflect values ​​and aspects for which you want to be (re) known.
Remember to customize the URL of your profile to optimize your positioning.
And you, do you already have a stellar profile on LinkedIn?